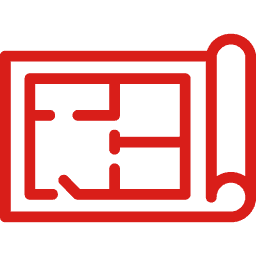 Interior Design Service
Columbia's commercial interior design studio
---
Feel like your interior is inferior?
Our team of professional corporate and commercial interior designers has transformed workplaces across Columbia. We recognize the tremendous impact a dreary workplace can have on your employees and customers. That's why we've made a commitment to bringing successful work environments into our community.
For us, it's more than just about furniture. Your office is an environment! Our team of designers assess every inch of functional space to develop a custom-made space plan that is not only aesthetically pleasing but also emphasizes human-centered design.
With Inside the Lines by your side, your office interior design will be optimized for more than just productivity. It will also reinforce your company's brand.
Let us guide you through the process of creating a beautiful, functional, and productive environment that will truly be a joy to work in.

Cutting-Edge Design Philosophy
Create a place where people want to be
Professional interior design gives your company an edge when recruiting new talent or attracting customers. Our design services not only increase workplace productivity, but they also help your building effuse the sense of professionalism and brand atmosphere that ensures your customers keep coming back for more.
Brand awareness is more essential than ever in crowded, modern marketing climates. A tailored and strategic office environment ensures your return on investment for years to come. Every customer that walks through your doors soaks in your brand experience not only from your customer service employees, but also from the atmosphere itself.
At Inside the Lines, we believe every room tells a story. Every detail of an office from the paint colors down to the material of your seat cushions communicates your brand's message to your visitors.
Is your office saying the right thing?
We stay current on contemporary design styles and trends, so you will have access to the best brands and products in the industry. All of this means that our team's combined talents bring a refreshed style to your office design akin to a rebrand.
Unique Solutions for Every Environment
We create spaces that work
Stop fighting against your workspace.
Our primary mission is to ensure each and every one of our clients finds unique solutions to their workflow needs. From a small office to large organizations, we find no greater joy than delivering those solutions with unparalleled expertise.
When you work with our interior design service, every level of detail is discovered, addressed, and tailored to your specific objectives. The workspaces we orchestrate are healthy environments featuring sound, temperature, lighting, finish, color, and texture solutions that have been scientifically proven to impact mood, interaction, and productivity.
The workplace revolution is happening. Now more than ever, employers are looking for ways of transforming their workspaces for success. At Inside the Lines, our track record speaks for itself.
We've built our reputation on creating custom interior design solutions for local businesses just like you.
We understand the specific requirements for each type of work environment
Find the perfect balance between form and function to make your office space work for you.
Stay up-to-date on healthcare interior regulations with our durable, functional, and aesthetic solutions.
From conceptual design to installation, our ITL staff has experience with every stage of government contracts.
Utilize our durable, multi-use products geared specifically towards learning environments.
Let us guide you through the interior design process
We've built our reputation by establishing long-term client relationships. Our commitment is to be a business partner you can trust. That's why we remain open and collaborative throughout every stage of the interior design process. Whether you've been through this all before or you're in uncharted territory, the team at Inside the Lines will ensure your mind is at ease every step of the way.
We realize that your business is unique. Together, we'll create an inspiring workspace that is specifically tailored to your needs and goals.
Start your workplace transformation today!