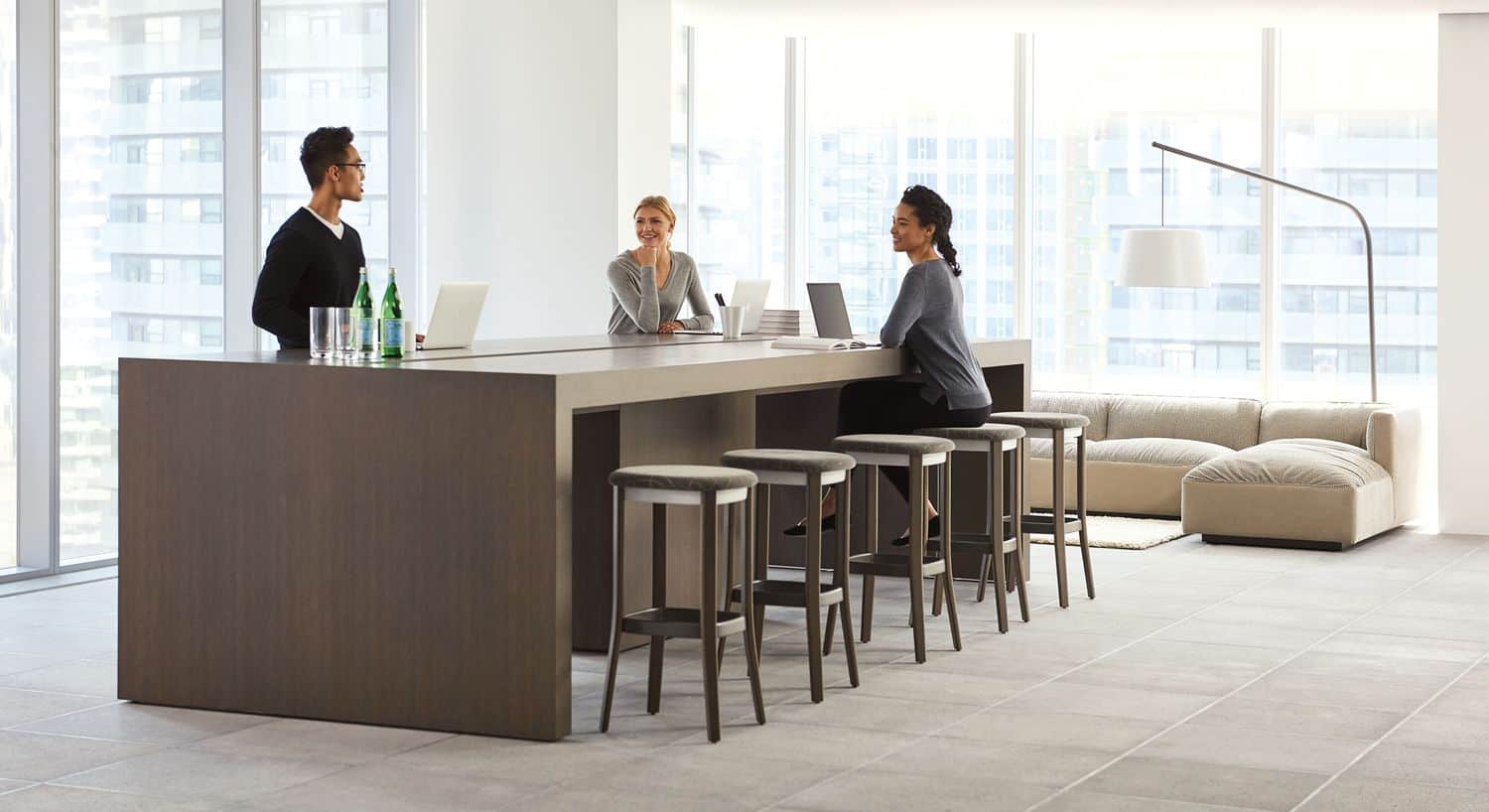 Employment is a beneficial concept that has existed for millennia. Naturally, a workspace or office design has co-existed with this concept. The roots of our modern office interior design can be traced from the Roman Empire and throughout the British Empire to the office, you now sit in.
900 AD
In ancient Rome, a typical office space met only the bare minimum requirements. The definition of office space was merely a place where one's work could be completed. A doctor's office could be as simple as a booth set up for the sick to come and wait for their turn to be served.
The 1700s
Office space design didn't really change from ancient Rome until the 1700s in the British Empire. During this time period, the British Empire was busy with expansion and extending military might. As a result of so much activity, organized workspaces became a necessity. In 1726, the first building specifically dedicated to office space was built for the Royal Navy, and from there, the East Indian Trading Company built its own offices. While these buildings were immaculate for their time, the actual workspace tended to be stuffy and tight.
U.S. 1960
At the beginning of the 20th century, offices leaned toward more open shared office spaces, culminating in a climax when office landscaping was introduced in the 1960s. This style vaguely divided sections with plants and furniture, creating open yet personalized spaces in businesses.
The Present
Currently, the rise in technology has made workers more mobile and no longer strapped to the desk. The modern office design now leans toward collaborative shared office spaces that are meant to engage, relax, and encourage the worker. The mental and physical state of the worker is taken into account, and office designs often include fun décor and design that draw the worker to the workplace.
The Future
Despite the current trends, office designs will continue to develop into different styles. With this in mind, it is important for businesses to keep up with the trends and latest guidelines that will improve the productivity of their employees in the workplace. But creating a modern workspace doesn't happen by chance. We at Inside the Lines undertake the required research, have the experience, and an understanding of how workspace needs are developing. Let us help you make the best office design for your business!