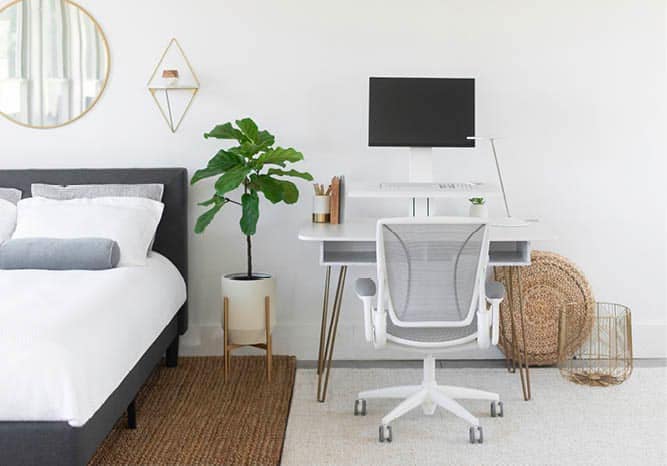 With the COVID-19 pandemic among us, many people have had to turn their homes into their new office. This has blurred the lines between a proper work-life balance, making it crucial to have a healthy home office set up. Here are some tips on how you can achieve this healthy balance.
The Right Furniture For You
Everyone is built differently. That's why it's important to choose furniture that is right for you. While you work at home, try to avoid working on surfaces that force you to hunch over all day. Your desk, whether it's your dining room table or a traditional work desk, should be at a height that is appropriate for you. The healthiest solution is an adjustable height table. This accommodates changing postures during the work day. And of course, don't forget the chair that will provide you with all of the back support you need. Comfort is key to maximizing your productivity.
Lighting Matters
At Inside the Lines, we know that the perfect workspace isn't just about the furniture. The whole environment matters. Natural light is a component that most people love and wish for in their homes, but in an office space where you spend hours of the day gazing at a computer screen, natural light can be the enemy to your eyes. To help save your eyes, it's best to make sure that light shines away from your devices.
Limiting Sound
Too much noise can result in not enough productive actions. While working at home, there are plenty of distractions—kids, pets, and everything in between. There are easy ways to resolve this problem while also enhancing the aesthetics of your office: acoustical panels and plants. Acoustical panels can be placed on a wall or as a screen. Plants have been proven to reduce noise levels and also filters the air.. The bigger the plant, the less noise in the room.
Are you in need of a healthy home office set up? Contact us today to find out more about curating the perfect home office for you.