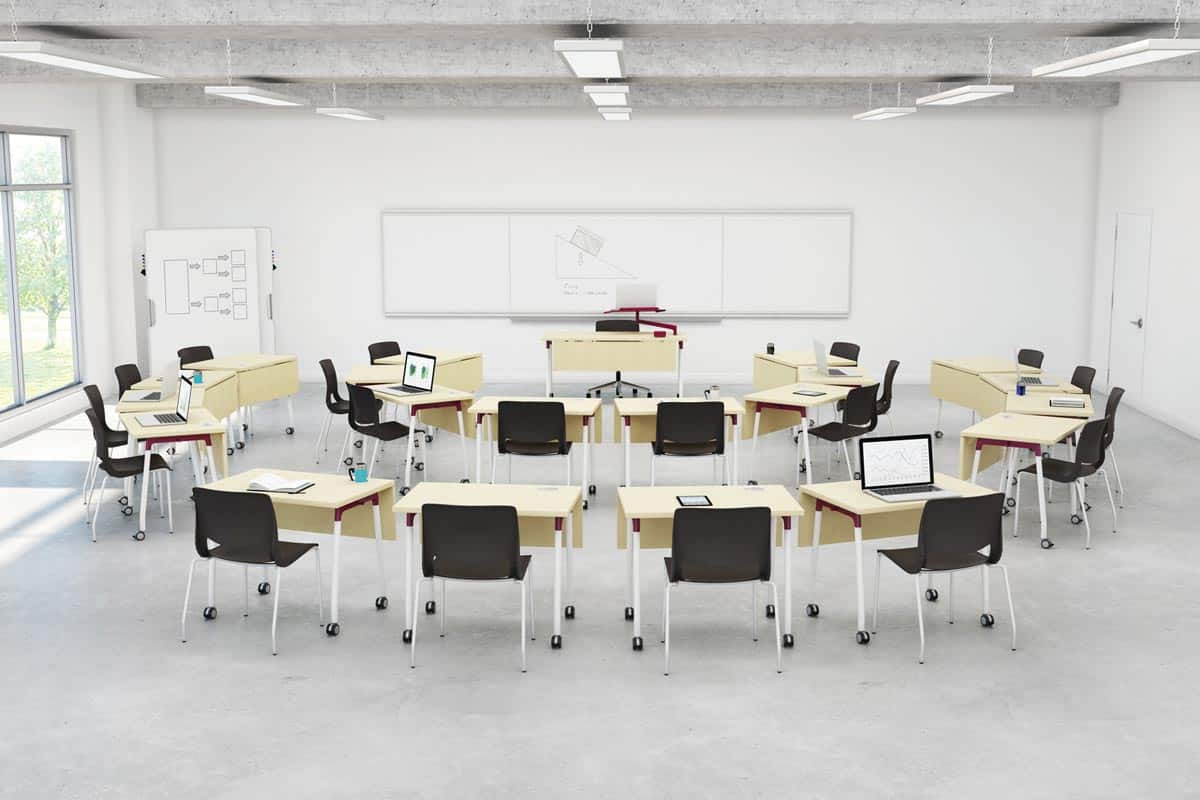 Technology has changed 21st century education. Learning can happen almost anywhere on campus, which means that modern learning environments need to be created for students and their modern learning needs. At ITL, we are prepared to meet these changes in learning environments. Below are several environments we specialize in.
The Library
Research, studying, group projects, and so much more are done in the library. As such is the case, you need a design that facilitates the activities in the library. At ITL, we are able to design floor plans that will make your students comfortable and give them easy access to the materials and spaces they need to accomplish their best learning.
Classrooms
The classroom is the teacher's and student's domain. For this reason, ITL targets both of these aspects in the classroom design and arranges the learning environment for clear communication between the teacher and the student in these spaces. Accessible space, good visuals, and open floor layout are all part of our goal for classroom learning environments.
Social Areas
Social space is important for relaxation, socialization, and collaborative learning. Covering all of these aspects can be difficult, which is what ITL is here for. We create environments that make students feel comfortable but also stimulate them toward creativity and learning. Whether it is a coffee shop or a gathering room, we make sure that your learning environment fits your budget and your students' needs.
Learning environment designs are critical on the modern campus. With the changes in technology and modern trends, it is essential for universities and colleges to adjust to their students' needs. Color, décor, and even furniture location say something about the university brand and goal. ITL can help you find the right way to express your dedication to students and education in your learning environments. Let us start helping you today.