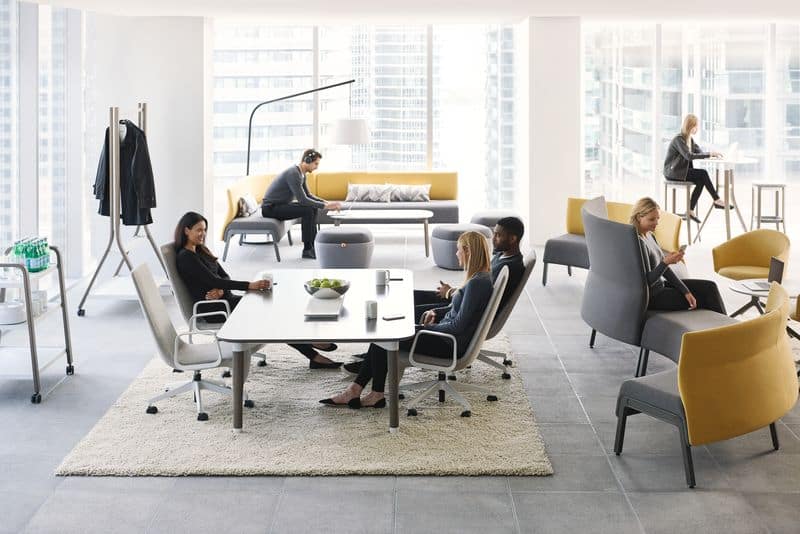 We don't sell office furniture. We don't have templates. We have a process and we offer solutions. What exactly does that mean for you? We take a holistic view of your business to create and deliver the appropriate workspace.
Your workspace is the key to your success. Your employees are the greatest asset your company has. If your layout isn't effective, then you may be missing out on opportunities to grow. If your employees' needs aren't being met, productivity suffers.
If you look at your physical workspace, your first thought is likely about the furniture and how it will all fit together. During our process, we start with the people. We've developed a proprietary guide to help us identify an individual's performance-enhancing workspace. Starting with the people is the key to discovering the best solution. Building a workspace around the furniture and retrofitting the people only leads to inefficiencies. Have you ever worked in an environment that didn't quite fit but you couldn't quite figure out how to improve it?
We call this guide Six Models of Work Plus. The six models consist of the Agent, Caretaker, Contender, Curator, Methodical, and Virtuoso. Those cover the individual workspaces and the Plus relates to the collaborative or community spaces that almost every workplace has, such as the breakroom or reception area.
Are you curious about how these six models apply to your team and their workflow? We would love to sit down with you and help you discover it. Only then can we suggest how to best revise or refresh your workspace. That's the human element. We don't sell furniture because you don't need furniture. You need a solution for increased productivity and efficiencies within the team.
Contact us today to find out more or read more about how we can transform your workspace.