We all need storage solutions. Even if your business is completely cloud-based, you'll likely have needs to store office supplies, workplace equipment, or personal items for each team member.
Teknion is one of our leading product manufacturers because of their innovation, quality, and attention to design. Here are some of our favorite Teknion storage solutions.
Teknion Bene Box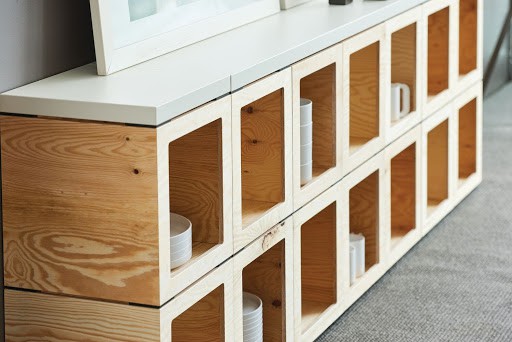 Simple in design, but with endless functionality, the Bene Box can store anything from books to equipment. The open shelving offers an opportunity to show off your best work. Additionally, the Bene Box can be quickly transformed by hand into seating for dynamic group collaboration. If your workspace has a startup feel, then this multipurpose setup will meet all your needs, even if they differ from one day to the next.
Punt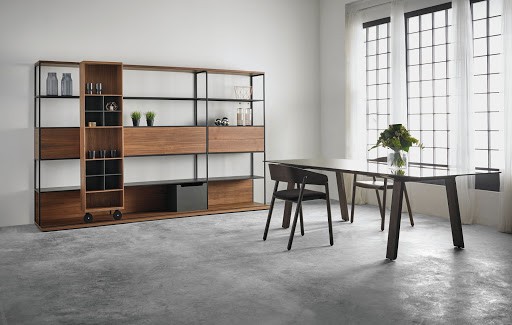 Bring a little mid-century design into your workspace. Punt is the perfect example of resimercial design. Sophisticated yet clean, the Literatura Open Shelf System can be a standalone addition, or pair it with other pieces from the collection for a cohesive look. The unique rolling design on the slim bookshelf adds an interactive element to this storage system.
TN Storage & Accessories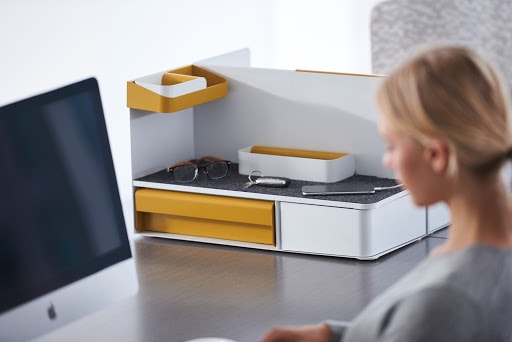 If you like your workspace to be free of clutter but still need to have your tools within reach, the tn storage and accessories are a must-have. Mix and match to create the perfect combination custom to your space. Accessories include a small tray, long dish, tall dish, pencil tray and pen cup. They can be used independently or paired with the tn storage options. For the untethered worker, consider The Mini Bag Drop and Bag Drop. This mobile storage unit stores personal items and bags below the work surface. The upper shelf is ideal for small items needed within reach.
Dossier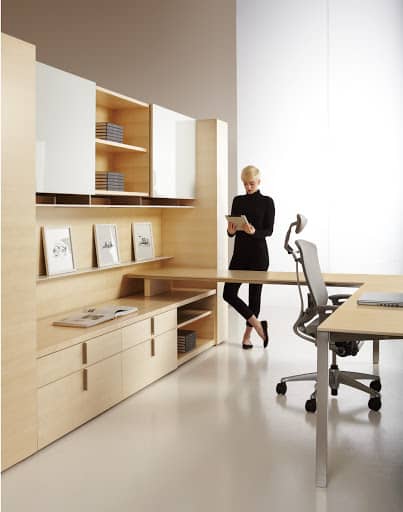 The Dossier collection consists of classic casegoods furniture with clean lines, multiple configurations, and a multitude of storage options. Upper and lower cabinets maximize your storage. Sliding cabinet doors increase functionality even in a tight space. Any pieces of this collection can be standalone but are best when utilized together. Dossier offers table desks and runoffs, credenzas, pedestals, cabinets, bookshelves, upper storage and freestanding tables for collaboration.
Let's discuss your storage needs and find a solution that best fits your workspace. Teknion is just one provider we have to offer. Contact us today to find out what we can customize for you.