The health of an organization is based on the health of its employees.
Employee health is the driving force behind an organization's success. The physical, mental, and emotional wellbeing of employees should drive the design for any workspace. Consider the flow and feel of your space. While a complete transformation may not be necessary, there are small renovations that can be completed to bring a new sense of wellbeing into your workspace.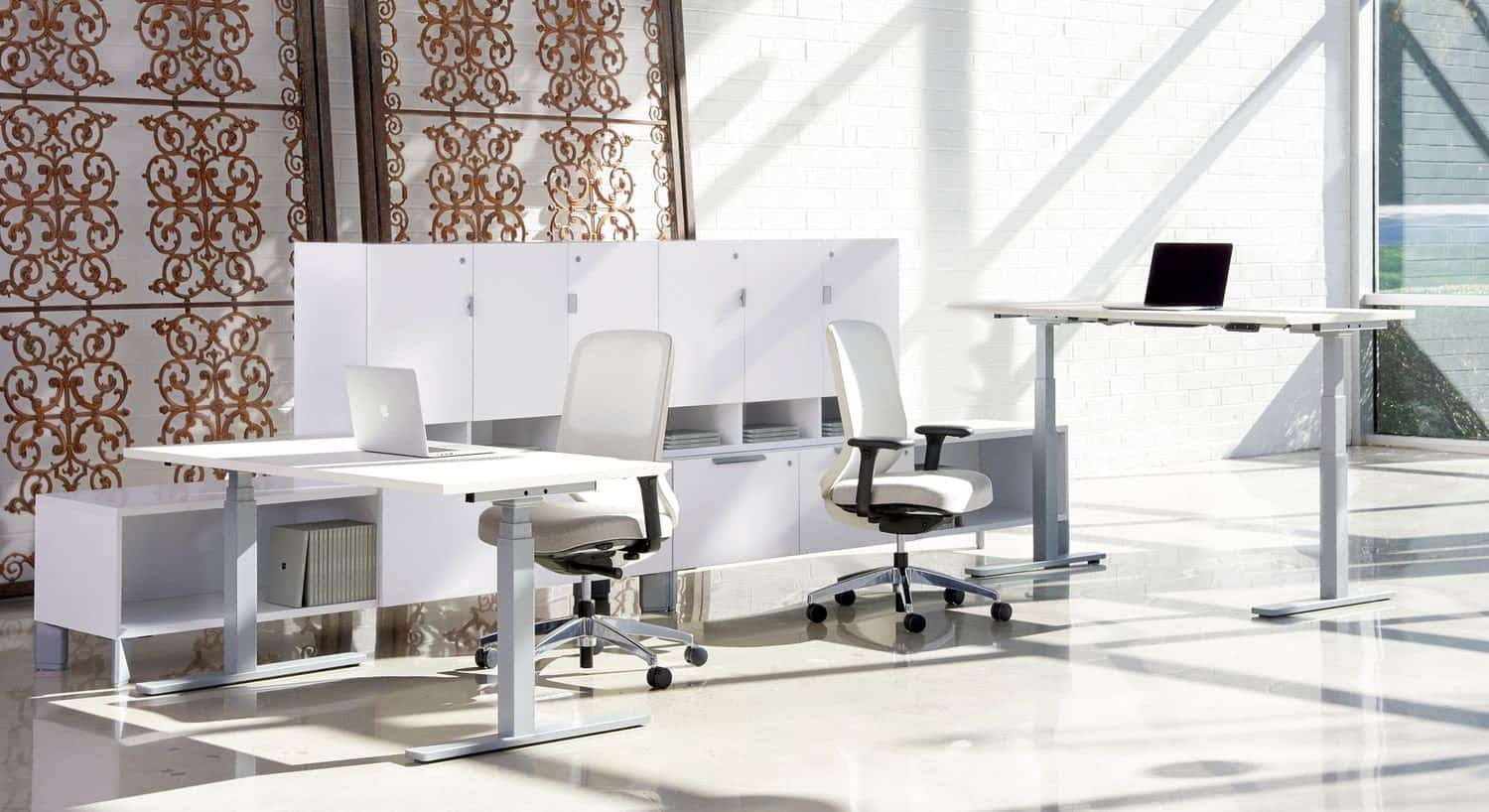 Height-adjustable tables

Employees will often spend their workdays hunched over their desks or computers. Installing adjustable tables will allow your employees to convert their spaces to fit their individual needs while maintaining a uniformity of design throughout the workplace.

Health benefit: Improved posture and stamina.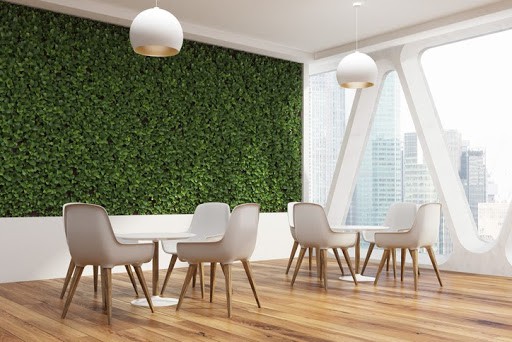 Biophilic design

Biophilic design such as live plants or indoor gardens allows employees to experience the natural world while immersed in the stresses of their daily workflow. Fresh green colors will revive creativity and break the monotony of tasks, all while restoring the integrity of the space's airflow.

Health benefit: Stress reduction and improved air quality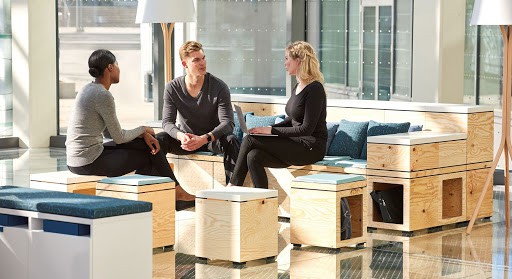 Use of natural materials

Incorporating natural materials such as bamboo or wood into the workplace will add an authentic, humanistic element. Textures and grains are quiet design elements that are stimulating, without distracting from the work at hand. Employees want to feel as though they are contributing to the spaces in which they reside, and the use of such materials will renew their sense of pride in both their surroundings and their organization.

Health benefit: No off-gassing of harmful chemicals.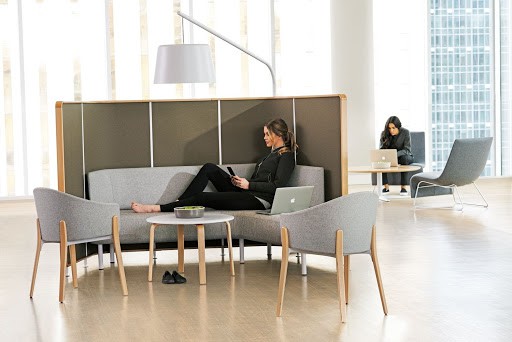 Add a breakout space

Employees thrive at varying levels, and so it is critical that they are provided the spaces they need to function at their highest level. Adding a breakout space away from the hustle of the main workspace will provide a quiet place to recharge or make a phone call, while also creating a meeting place for group projects. This can ultimately reduce stress levels.

Health benefit: Improved mental health from social connection or space to recharge.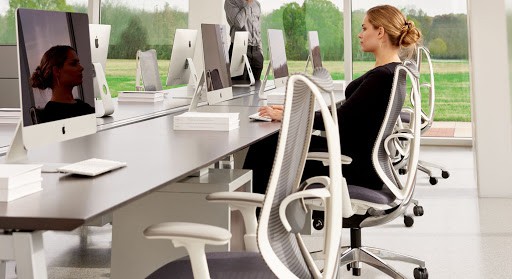 Ergonomic furniture

Integrating ergonomic furniture or materials into the workspace will increase employee engagement as their attention will shift away from uncomfortable aches and pains, and work with ease.

Health benefit: Structural support for the body.
At Inside the Lines, we only work with manufacturers that adhere to the United States health and safety guidelines. Contact us today to see how we can work together to improve your workspace.