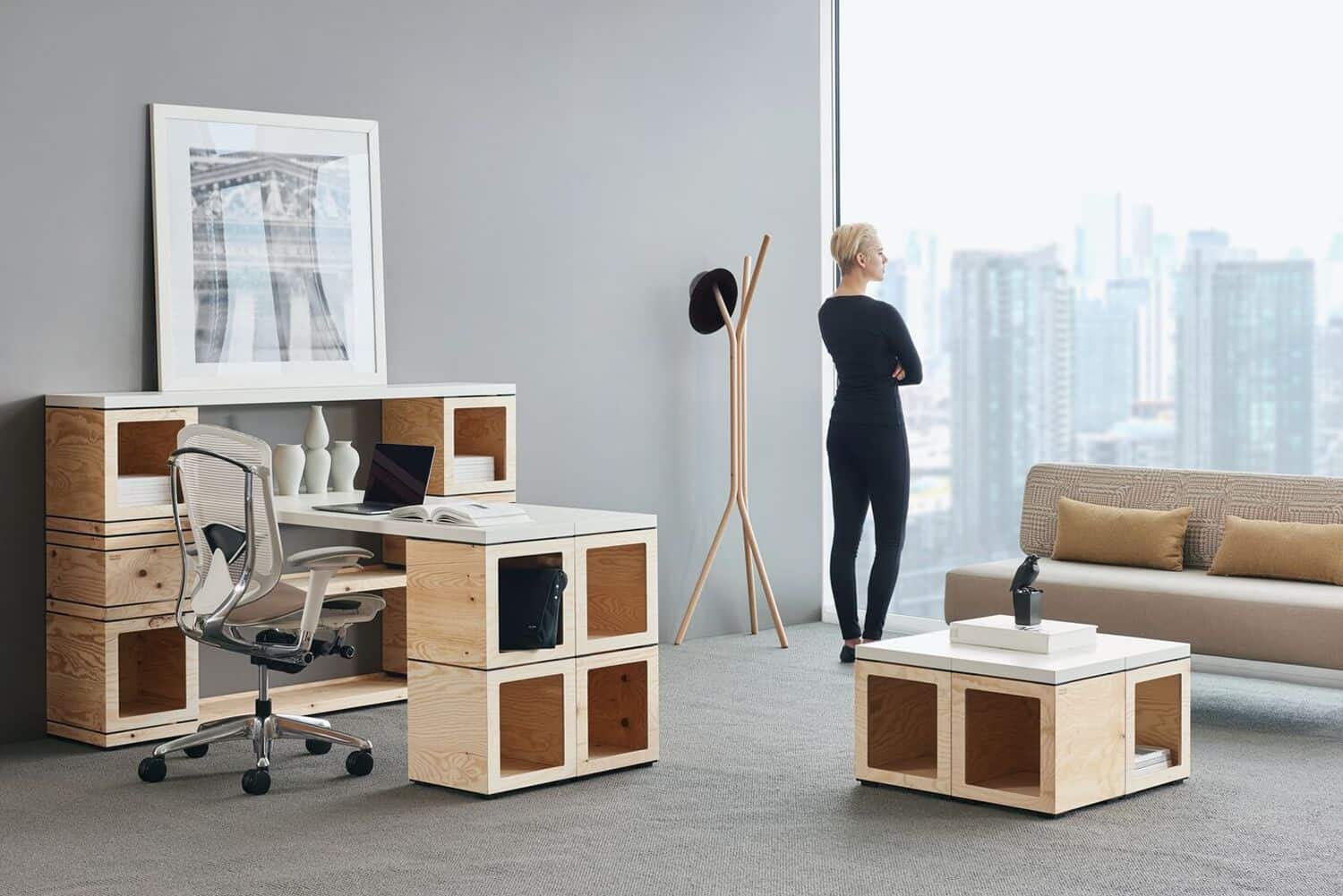 Open-concept offices have been receiving more and more criticism. Whether they're being deemed too distracting or lacking in privacy, or if studies show that they may actually decrease face-to-face interaction, the office design community has never been more divided on the subject.
Meanwhile, private offices present many of their own obstacles. While they can provide a means of avoiding distraction and sound-proofing, their rigid set up often drags down cross-department collaboration and takes up valuable real estate.
Now more than ever, businesses must turn to third parties for answers.
At Inside the Lines, the solution is task-based office design.
Task-based design offers the perfect compromise for businesses aiming to maximize efficiency while also providing the level of comfort to meet the needs of their employees and keep turnover rates low.
What is a task-based office design?
It's a style of office space that empowers employees with the power of choice. By providing a flexible environment featuring a variety of settings, employers support each of their different work functions and activities.
For instance, various elements of a task-oriented office can include quiet, distraction-free zones, collaborative workspaces, break areas, and meeting spaces, all within an overall cohesive, accessible design. Naturally, each specific task area is fully furnished with the tools and technology employees require to complete their anticipated workload.
When open-concept offices fail, it's largely because employers have neglected to balance their overall design. A one-size-fits-all approach can leave employees stranded in a less-than-suitable environment.
Quality office plans go far beyond big-picture design. They analyze each employee's daily activities to ensure they have the proper access to the specific workspace setup they need. Whether one's daily to-do list requires privacy or a collaborative setting with whiteboards, task-based office design grants employees the ability to choose.
Without that choice, content creators become too distracted to hit deadlines, employees feel cut off from the rest of the world, or that make-or-break project lacks the cross-department creativity to succeed.
Is your workspace working against you?
Call us at 573-234-0778.
Whether your business simply needs a workplace consult, a completely new plan or design, or some help with installation, we're here for you.