Not every office concept needs a separate meeting room. Gone are the days where a hardwood conference table surrounded by twelve office chairs was deemed a necessity. At Inside the Lines, we embrace outside-the-box thinking. Whether you're exploring open-concept office designs or simply want to modernize your meeting spaces, our team of expert designers has solutions for you.
When we brainstorm meeting spaces, the two goals that immediately come to mind are collaboration and privacy. Meeting spaces are intended to be safe havens that foster productive discussion and are safe from accidental eavesdropping. While establishing a separate, closed-off room to accomplish these goals is certainly still a viable option, there are more modern approaches that we utilize as well.
Booths
Our friends at Teknion and Studio TK Fractals offer absolutely stunning furniture pieces that provide the cozy meeting space your office craves. Perfect for smaller group collaboration sessions or supervisor one-on-ones, booth pieces help foster your team's collaborative spirit while still upholding enough sense of privacy to make your meetings comfortable for open and honest discussion.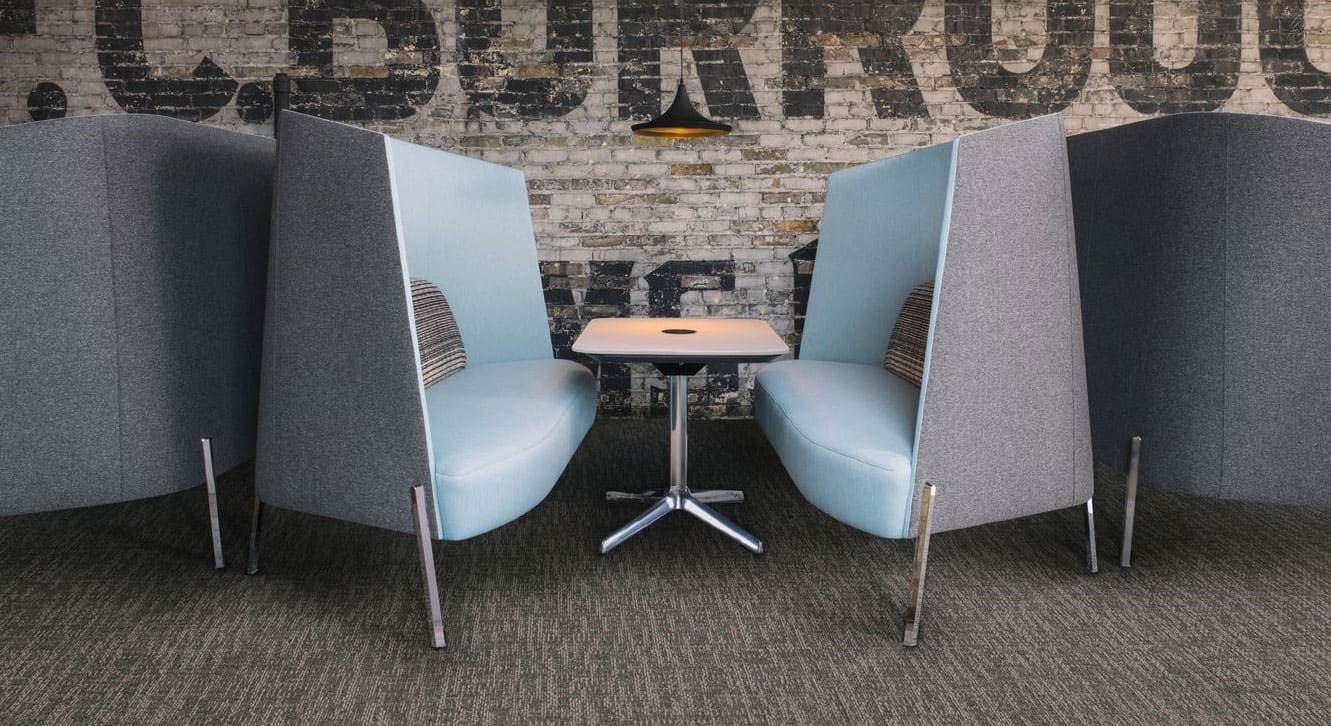 U-Shaped Sofas
For those looking for larger solutions, consider implementing U-shaped sofas into your office design. These pieces benefit from the relaxed atmosphere open offices provide, while inherently encouraging discussion. Take this example provided by Allseating, for instance, which provides a more intimate setting than the typical conference room table. We find these pieces to be the perfect medium between the relaxed feel of a home living room and the professionalism found in a traditional conference room.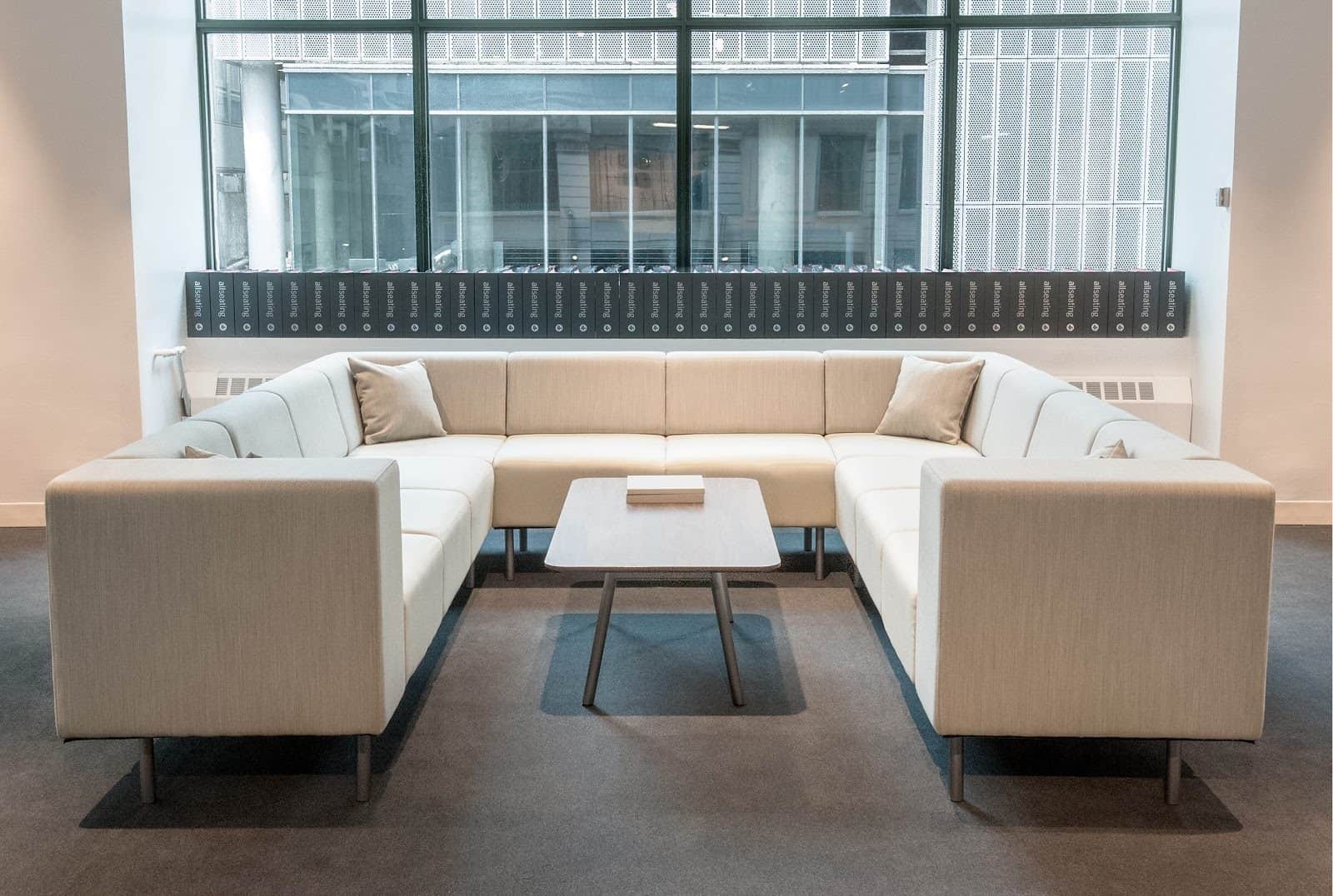 Partitions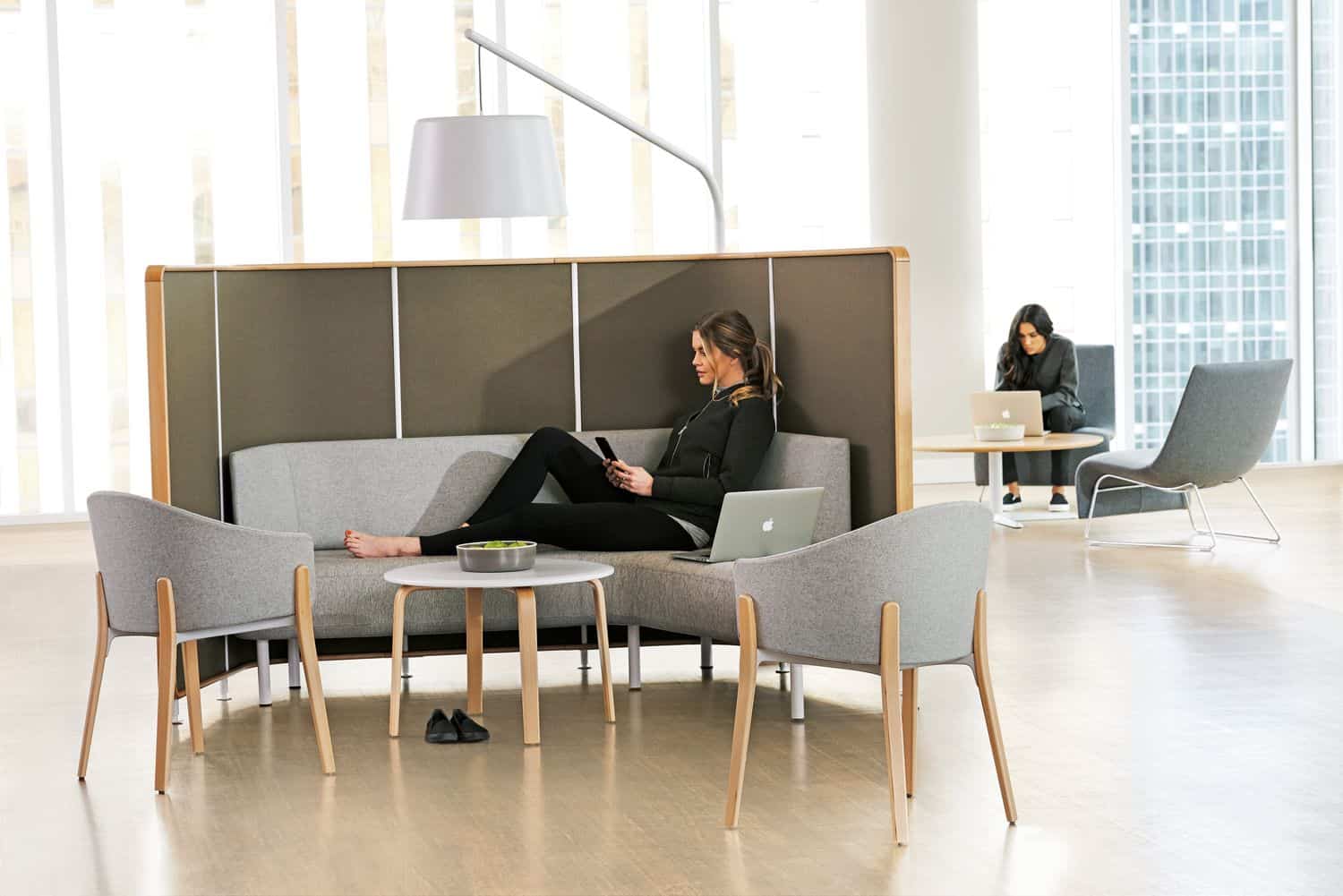 Of course, for those concerned about noise pollution, partitions are always an excellent option. These movable pieces help maintain the privacy factor you desire while also offering the flexibility of creating your own meeting space anywhere in the office. Suddenly, the small, rarely used lunch space tucked away in the corner can be transformed into a writing nook, intimate meeting space, or quiet collaboration haven. With the plethora of design options available, there's sure to be a piece that suits the vibe of your office, too.
These are just a few ideas to help get the gears turning, though! Our team of professional designers love a good challenge and providing you with the meeting space that suits your exact needs is no exception. If you're still stuck trying to come up with alternative solutions to your conference room, give Inside the Lines a call.