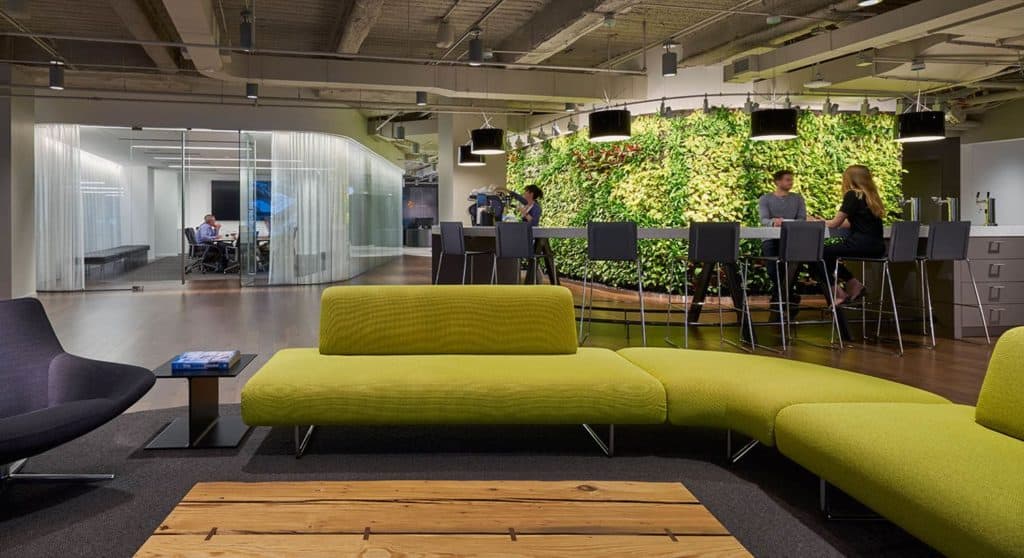 While we are still surrounded by nature, its access and daily presence in our lives is shrinking. In 2018, the United Nations reported that 55% of the world's population lived in urban areas. This number is projected to increase to 68% by 2050. Overall, we spend 90% of our time inside cars or buildings. As the world moves closer together, nature moves farther away.
Our nature "problem" has resulted in higher stress levels and health issues. The World Health Organization predicts that stress-related illnesses like mental health disorders and cardiovascular disease will be the two largest contributors of death by 2020.
There may be a solution to urbanization right in front of us – biophilic design.
What is Biophilic Design?
If you can't go outside, bring the green to you. Biophilic design is intended to improve health and well-being in the built environment by bringing trees and greenery into our grey blocks. Biophilic design reconnects us to the natural world.
How to Achieve Biophilic Design in Any Space
Biophilic design has been reported to reduces stress, enhance creativity and clarity, and lower blood pressure and heart rates.
A biophilic design can be achieved with some of the following characteristics:
Access to natural light
Outdoor work areas
Fountains or water features
Plants or living walls
Natural objects
Biomorphic patterns: Designs that mimic nature through shapes, colors, forms, or texture
You don't need to see a tree every day to benefit from biophilic design. Design elements can be nonvisual, focusing on the sensitive senses of hearing, touching, and smelling. The presence of plants will naturally filter and increase air quality and quantity. Cleaner air makes a healthier you.
Biophilic design has had benefits across environments. In retail spaces, natural elements can entice customers to pay 8% to 12% more for goods and services. Work and educational spaces see more productivity with increases in concentration and creativity and decreases in absenteeism. There is about 8% less reported crime and a 5% property price increase in neighborhoods with easy access to nature.