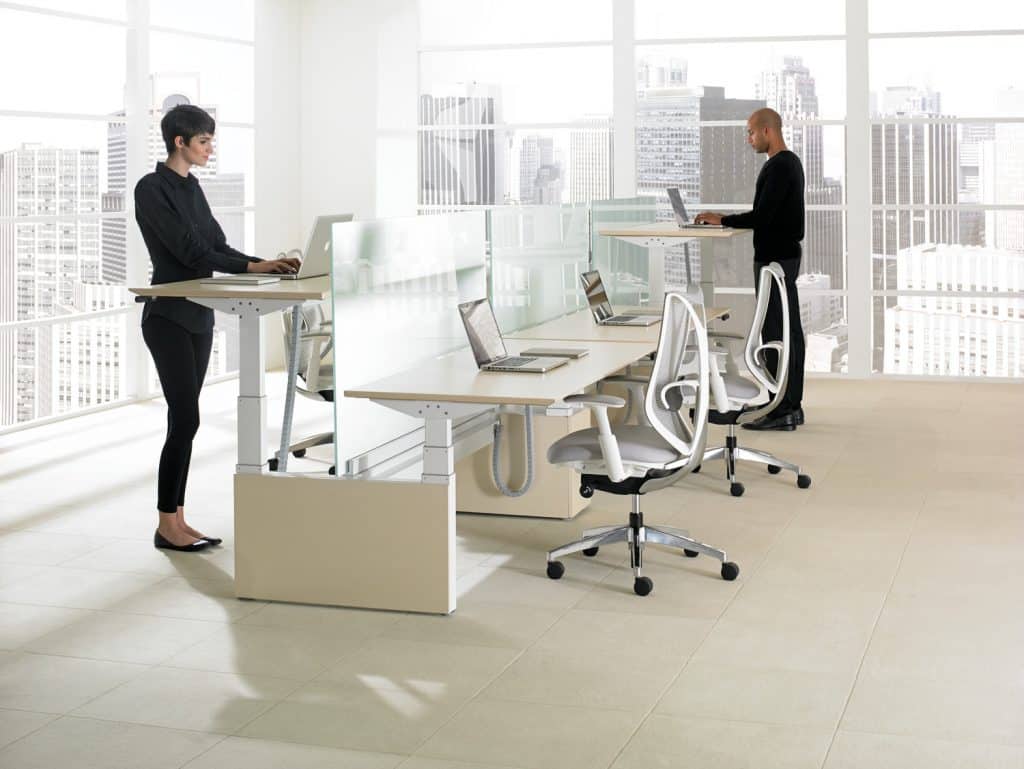 When the topic of improved health arises in the workplace, there is usually one person who says they are going to reinvent their lifestyle by starting with using a standing desk at work.
According to research from the Society for Human Resource Management, standing desks are the fastest-growing U.S. employee benefit in the workplace. One reason for this popularity spike is the rise of health consciousness across industries.
Adjustable height desks range from hundreds to thousands of dollars. Even daily exercise cannot combat the effects of sitting all day long. When you keep in mind that standing for only a few hours a day instead of sitting will prolong your life by an average of two years, you weigh the cost and consequence differently.
Employees unable to leave their desks on an hourly basis benefit the most from using standing desks. A Mayo Clinic study showed individuals burn up to an additional 340 calories a day if you spend just two hours a day standing instead of sitting.
Adjustable height tables and desks are molded around two basic models: sit-to-stand adapters and fixed standing desks. From there, desks vary by method of extension (motorized or hand cranked), height, size, and storage options.
The ideal ergonomic position when typing is to type in an "L-shape," or at elbow height with your screen at eye level.
Questions to Ask When Searching for a Standing Desk
How large of a desk do you want?
Is the desk easy to adjust up and down?
Do you want to convert a traditional desk to a standing desk?
What kind of environment do you work in?
Will this table/desk be communal?
Should I purchase a new desk or a unit to extend atop of my current desk?
Regardless of the type of standing desk or attached unit, a body in motion is a healthy body. Be mindful of your health even at work to live a long and holistic life.