Think about what you do when you're uncomfortable. There's a lot of fidgeting, distractions, and generally not accomplishing what is on that day's agenda.
Office furniture may not always have a reputation for comfort and style, but there's no reason it can't. ITL has put together three keys to boost comfort and productivity in your workspace.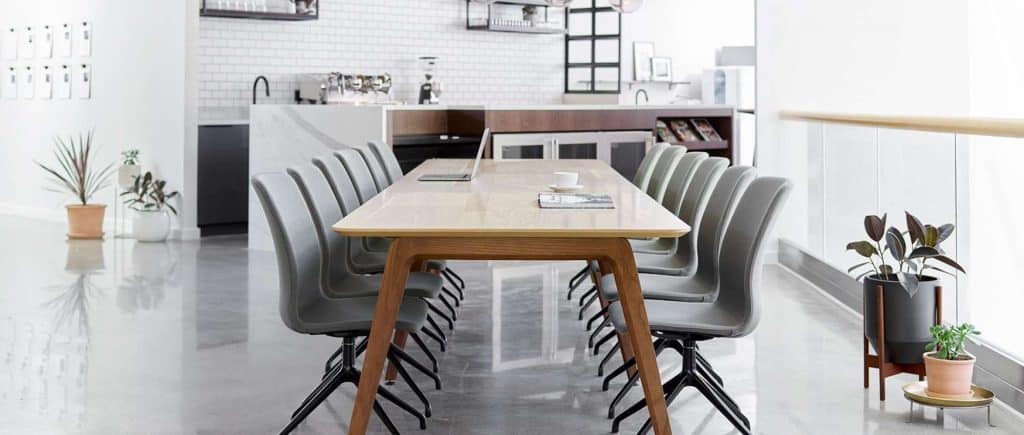 Lighting
Interior designers emphasize how important lighting is for a reason. Natural lighting is the best option for employees as they work indoors. If natural light isn't possible try softer and more energy efficient light bulbs to benefit not only your employee but your energy bill.
Researchers at the University of Greenwich found that the employees working under blue-enriched light bulbs reported feeling happier, more alert, and had less eye strain. These lightbulbs may reduce fatigue curing the 2:30 nap urge.
Lighter colored walls will brighten up a space. Warmer tones in meeting and break rooms promote calmness and relaxation.
Customization
One fits all workspaces are so 2000 and late. Your office is its own ecosystem. Each individual comes with their own needs and workflow.
Office furniture has evolved to adjust to the physical and workflow demands of an office.
If your employees spend a large portion of their day in front of a computer give them a posture supported option. A desk and screen where arms can rest at a 90-degree angle allowing hands to rest comfortably on the keys. The optimal screen height is at or slightly below eye level. Adjustable monitor arms allow employees to adjust throughout the day.
Customizing a workstation with plants, knick-knacks, and personal photos will create a more relaxed space. There is after all only so much a chair can do. Plants are linked to improved health by increasing oxygen and purifying the air.
Balance
Designated zones in your office craft balance between collaboration, incubation, socializing, and individual spaces.
Creating separate spaces to encourage socializing will cut down on employee distractions at their work stations. Huddle rooms and breakout spaces create a balance between private and open environments. Employees will appreciate the autonomy to flow throughout these spaces within their day as they see fit.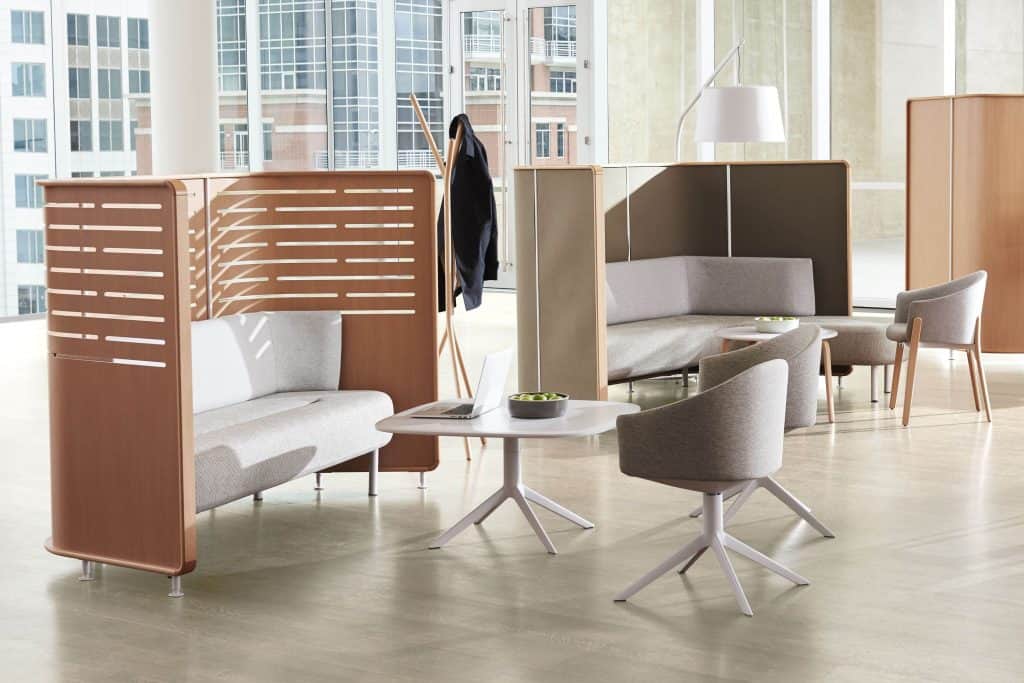 No matter the style of office furniture, there's no reason for an eyesore. Balance out the functionality of an older desk or computer with the style options of today.
Balance the use of vertical and horizontal space used to create visual ease and more free space in the office. Vertical storage can hold more compared to horizontal storage. Vertical storage requires less strain on the body when fetching files.
When choosing office furniture and features think about how each employee will interact with it from the time they walk in, to the minute they walk out of the office. Small investments in your workplace environment can have major impacts on your output.
If you're ready to upgrade the comfort in your office contact us. (https://insidethelines.net/contact/)